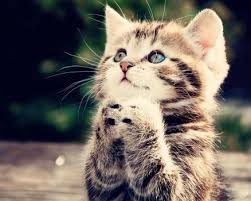 This page is intended to inform our adopting families about alternative treatments for your pets.
Whis-Purr Rescue, Inc. Recommends...
Whis-Purr Rescue is using some amazing products from Holistic Animal Medicines, out of Australia. The staff are very helpful and will consult with you regarding your pet.
Holistic Animal Medicines are the manufacturer of a unique range of natural animal remedies or pet medication that is not found anywhere else in the world. They manufacture effective medication from herbs for all pets including dogs, horses and other animals.
Promoting animal wellness and optimum health, based on the principles of naturopathy and homeopathy. hampls natural animal medicines were developed by Diana Moon-Hayes, an animal homeopath and registered holistic animal practitioner who has successfully helped thousands of pets like dogs, horses & other animals and trained many health practitioners in alternative medicine for animals.
HAMPL remedies are chosen by caring pet owners, all over the world. WORLDWIDE EXPRESS shipping of pet medication is available no matter what part of the world you live in.
---
Whis-Purr Rescue is a big fan of Azmira Pet Products which offer holistic and efffective treatments for your pet's ailments. Azmira believes in treating your pet from the inside out.
Azmira Pet Products is confident that their products will be the answer to your questions and concerns. All of their products are made with high-quality, all-natural, human-grade ingredients and they were all formulated by their founder (and owner), Dr. Lisa Newman, N.D., Ph.D.
---
Please share your experiences with both Holistic Animal Medicines and Azmira products with Whis-Purr Rescue, Inc. today by contacting us!
---
Other Holistic Pet Resources:
The American Holistic Veterinary Medical Association (you can also search for a certified Holistic vet using this page)
Shirley's Wellness Cafe for People and Animals